The Safe Mobility Project wants to keep teens safe on the roads of Summit County. The Safe Mobility Project, a collaboration between Akron Children's Hospital and the Goodyear Foundation provides educational programs to promote safe driving practices in teenagers throughout Medina, Portage, Summit, and Stark Counties.
---

Approximately one in four fatal crashes involves cell phone distraction.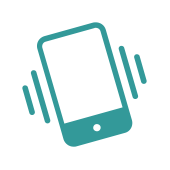 Talking on the phone makes you four times more likely to cause a crash. This means it is as dangerous as driving drunk.

The average text message takes a driver's eyes off the road for five seconds. In this amount of time, a car moving 55 mph will travel the length of a football field.
This video is best viewed with a VR cardboard viewer. If viewed without viewer, use mouse to utilize 360 degree views.