The Safe Mobility Project wants to keep teens safe on the roads of Summit County. Beginning in the summer of 2017, Akron Children's Hospital will offer educational programs aimed to promote safe driving practices in teenagers.
In Ohio, every person under the age of 18 seeking a driver's license must follow the Graduated Driver's Licensing process. The GDL is designed to minimize crashes and includes restrictions on driving at night and driving with non-family passengers. More information about the Ohio GDL can be found here.
Distracted driving is a rising cause of accidents in Summit County and nationwide. This includes driving while using a cell phone, drinking coffee, changing radio stations, or anything else that takes eyes off the road.
---

Approximately one in four fatal accidents involves cell phone distraction.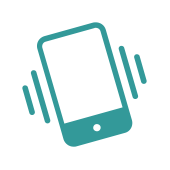 Talking on the phone makes you four times more likely to cause an accident. This means it is as dangerous as driving drunk.

The average text message takes a driver's eyes off the road for five seconds. In this amount of time, a car moving 55 mph will travel the length of a football field.
This video is best viewed with a VR cardboard viewer. If viewed without viewer, use mouse to utilize 360 degree views.